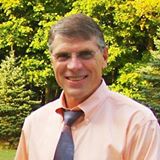 Edinburgh – New Town Manager Hire
The Edinburgh Town Council has hired Wade Watson to be the Town of Edinburgh's new Town Manager. Mr. Watson succeeds the late John Drybread as the Town Manager. Mr. Watson had been serving as the Interim Town Manager for Edinburgh since December 14, 2015.
Mr. Watson was excited about the opportunity that the Edinburgh Town Council has given him. "I look forward to serving as the Town Manager of Edinburgh and will discharge my duties and responsibilities with the utmost care and professionalism," Watson said. "Being part of the Edinburgh community since 2009, I have come to thoroughly enjoy our rich heritage and to know, understand and appreciate the good people of this community."
Kami Ervin, the President of the Edinburgh Town Council was equally excited about Mr. Watson. "The Town Council conducted an exhaustive search and interview process for the position of town manager. Out of that process, we are happy to confirm that Wade was the best candidate for the job," Ervin said. He will be able to hit the ground running because he has already been with us for the past five (5) years. We look forward to working with Wade in a joint effort to continue to provide quality services for the residents of Edinburgh."
Prior to being appointed interim Town Manager, Mr. Watson served as the Town's Building Commissioner since December of 2011. He has continued to serve that role during his interim status as the Town Manager.
Mr. Watson's start date as the Town Manager is July 25, 2016. Mr. Watson will serve as the administrative head of Edinburgh's government and oversee the operations of the Town's twelve (12) departments which include utility services for the residents of the Town and the management of the Timbergate Golf Course.
Before his employment with Edinburgh, Mr. Watson worked as the general location manager for Gillman Home Center in Edinburgh Indiana. Prior to Gillman's, Mr. Watson worked for STOCK Building Supply from 1979 to 2008.
Mr. Watson was born in New Castle, Indiana and graduated from Shenandoah High School, Middletown, Ind. He has completed college course work for Biblical Studies, Architectural Drafting, Human Resource Management, and Business Management, in addition to numerous continuing educational classes for business and for the construction industry throughout his career.