Things To Do
There are lots of things to do and see in Edinburgh. The links to the left provide information on our Town's history and a map of places to go, such as parks, the library, and great places to shop.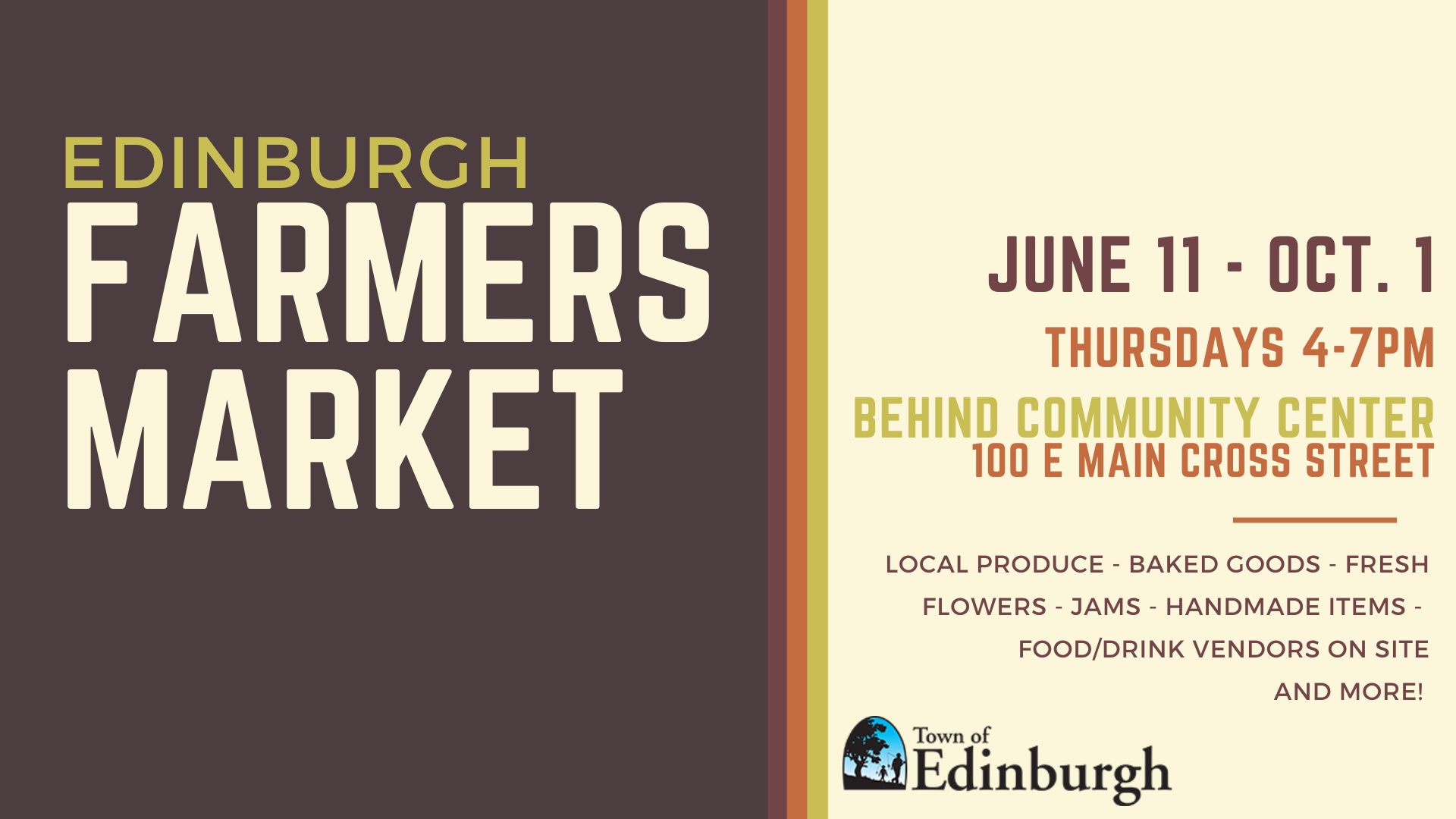 Come downtown Edinburgh every Thursday in the parking lot behind the Community Center at 100 E Main Cross Street for a variety of local produce and handmade products. Food trucks on site weekly! September is a special month to visit the market and support local civic organizations through fundraising efforts. Visit the market Facebook page for more!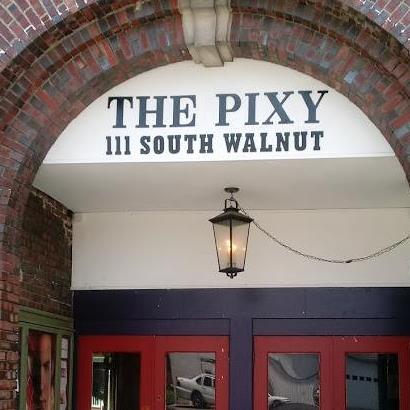 The Historic Pixy Theatre is a one-of-a-kind experience with live music on most weekends and special film showings throughout the year. Visit their website or Facebook page for more info and a schedule of performances!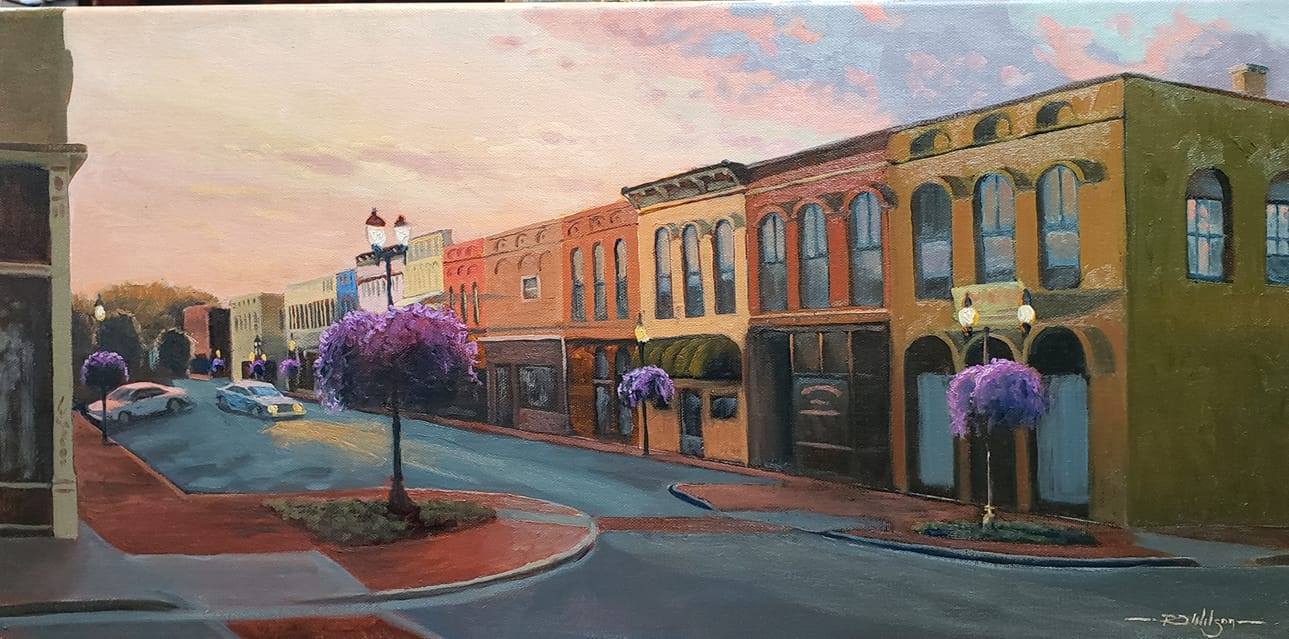 Painting of downtown Edinburgh by Rick D Wilson, Fine Art Studio located at 201 E Main Cross Street
Downtown Edinburgh has unique shops, including Simple Abundance Furniture & Home Decor, Not Just Popcorn, Home Again Flowers & Gifts, Art Gallery, a massage therapist, dog-grooming salons, Barber Shop since 1942 and Sassy Ginger Boutique and Greek's Pizza both opening in mid-October 2020.