History
Edinburgh, Indiana was the first settlement in Johnson County and is situated in the far southeast corner of the county.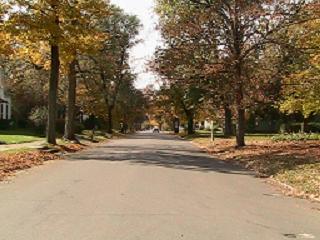 Edinburgh's first settler was John Campbell who came into the area in 1820. The original plat of Edinburgh in 1822contained 32 lots and was owned by Alexander Thompson and Lewis Bishop. It is not certain where Edinburgh got its name. Some early accounts say Alexander Thompson was a Scotsman by birth and the town was named in honor of his native land, Edinburgh, Scotland. However, other documents suggest Thompson was born in Virginia and was of Scotch-Irish descent. In another account, Edinburgh was described by the early settlers as "Eden because of its beauty. The naming of Edinburgh remains unsure.
The name originally ended in "h" when it was first platted and when the town was incorporated in 1853. The "h" was dropped from the name in 1899 and was missing for the next 77 years. In 1977 the Town Council restored the "h" to Edinburgh's name.
The following link will take you to another website that contains some older photographs of the Town of Edinburgh. Click
here
to be redirected to that website.
The History of Edinburgh 1820-1986, compiled and edited by Sarah Otto, is now available for viewing only at the Edinburgh Wright-Hageman Public Library website
www.edinburgh.lib.in.us
The Town of Edinburgh has three historic districts on the National Registry. The districts are the South Walnut Street Historic District, Toner Historic District, and Edinburgh Commercial Historic District.
Contact Us
107 S Holland St
P.O. Box 65
Edinburgh, IN 46124
Hours:


Utility Office and Town Hall:
Monday-Friday 8:00-5:00
Closed for lunch 12:00-1:00

Utility Office Phone 812-526-3514
Town Hall Phone 812-526-3512

All other department hours are listed on their respective pages

After Hours Emergency Numbers
(317) 871-2200 - Electric
(812) 350-7560 - Water
(812) 343-6043 - Sewage