Farmers Market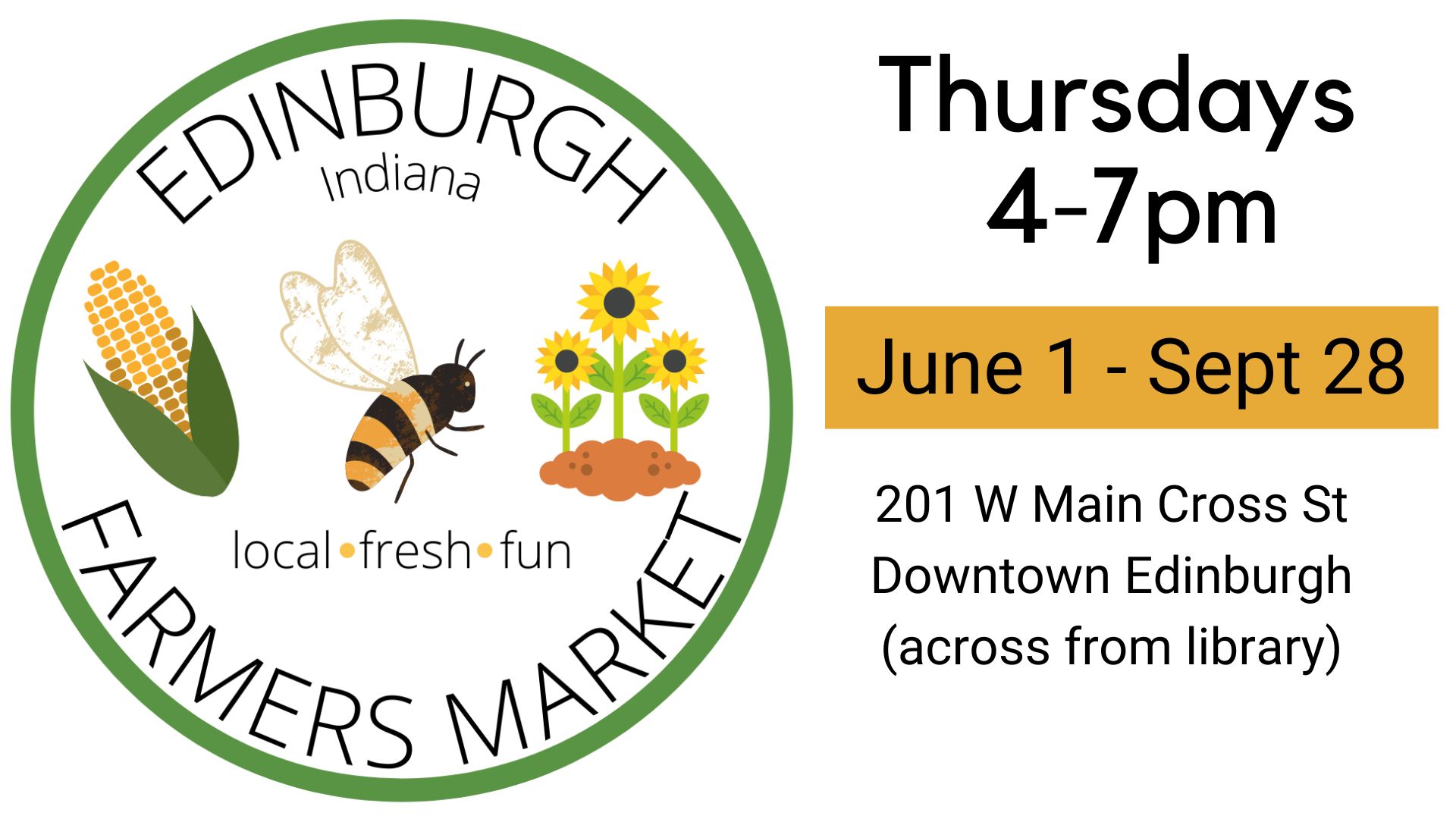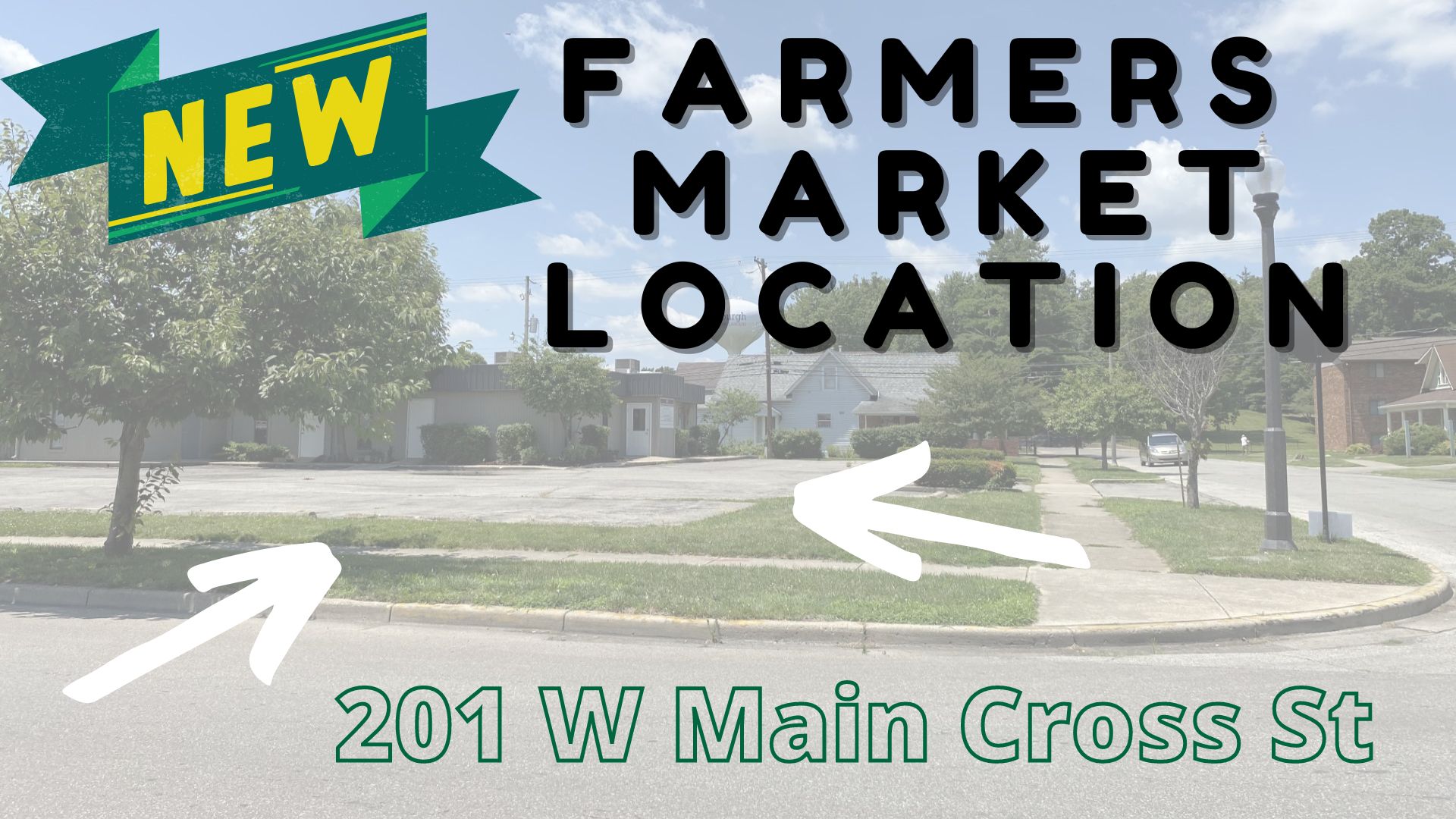 Town of Edinburgh hosts a weekly farmers market on Thursdays from 4-7pm in a NEW LOCATION at 201 W Main Cross St. (across from Edinburgh Public Library and Circle K)
Customers will find fresh, local produce, handmade products, baked goods, fresh flowers and a variety of on-site food vendors.
Need more information or interested in becoming a vendor?
Contact SaraBeth Drybread
- sdrybread@edinburgh.in.us
- 812-526-3539
-100 E Main Cross Street at Community Center
Contact Us
107 S Holland St
P.O. Box 65
Edinburgh, IN 46124
Hours:


Utility Office and Town Hall:
Monday-Friday 8:00-5:00
Closed for lunch 12:00-1:00

Utility Office Phone 812-526-3514
Town Hall Phone 812-526-3512

All other department hours are listed on their respective pages

After Hours Emergency Numbers
(317) 871-2200 - Electric
(812) 350-7560 - Water
(812) 343-6043 - Sewage

More Information
Find content and services related to this page.