Trash & Recycling
Rumpke Trash Service begins March 1, 2022
Service
Your trash will be picked up weekly on a certain day of the week. You should have received a flyer in the mail with your zones pick-up day.
Large Items
Service includes the collection of four (4) large items per month. Large items will be collected on the 3rd week of each month on your regularly scheduled day. Items include furniture, appliances, mattresses and box springs. Upholstered items must be wrapped and sealed in plastic prior to collection.
More information and guidelines can be found HERE.
To contact the Town of Edinburgh concerning your trash pickup please call 812-526-3510.
Car donation program Wheels for Wishes Website

Recycle Johnson County Website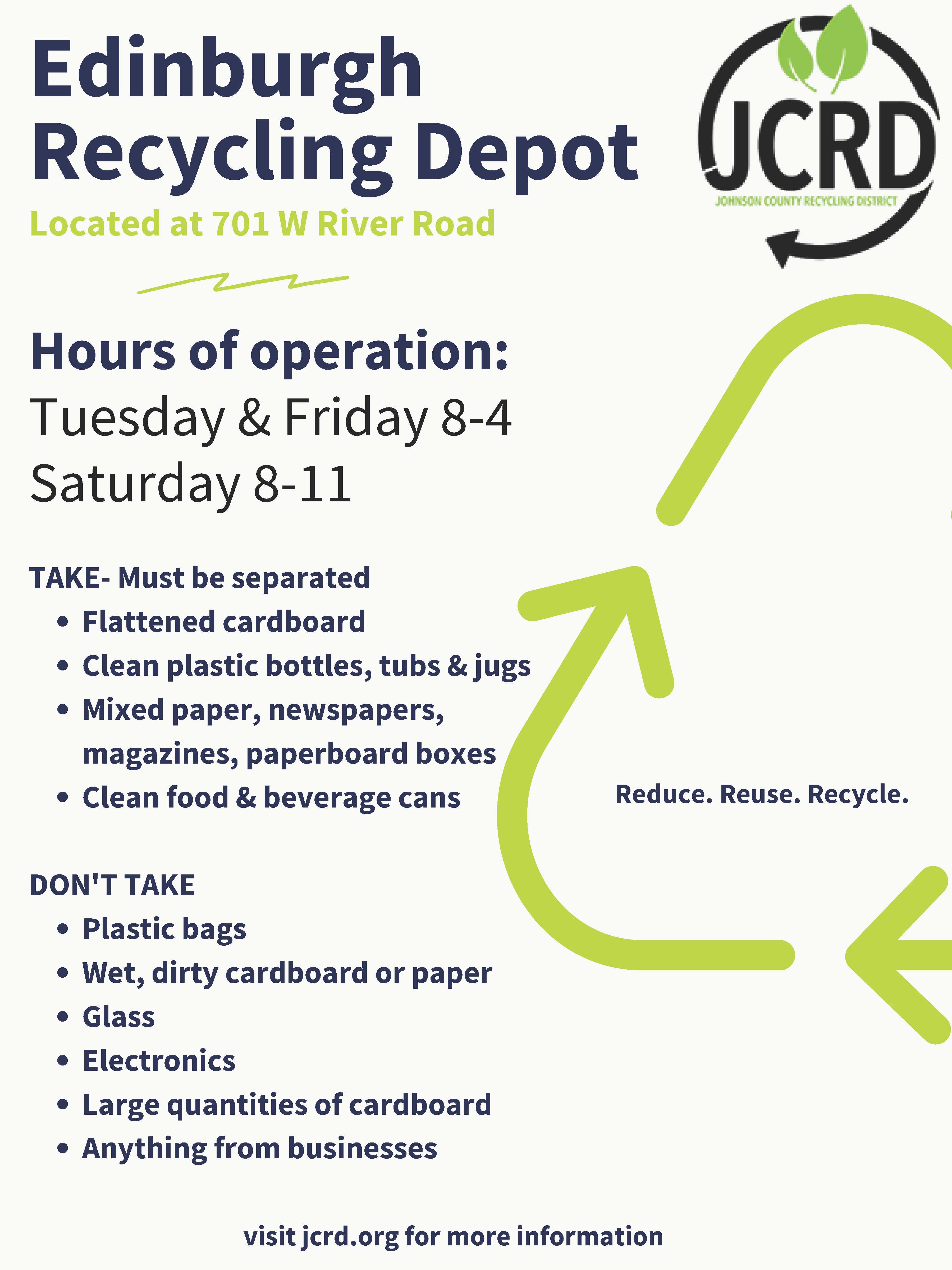 More Information
Find content and services related to this page.