Town Manager
ATTENTION:
Due to the outbreak of COVID-19, the Town of Edinburgh is highly encouraging all non-essential functions be done over the phone or via e-mail to limit person to person contact. This includes building permits, solicitor's permits, trash pick-up issues, and other general questions. We can be contacted at (812) 526-3512 or townhall@edinburgh.in.us. Please understand this is for the public safety of all our citizens as well as our staff. We appreciate your understanding.
Edinburgh Administrative Staff and Edinburgh Town Council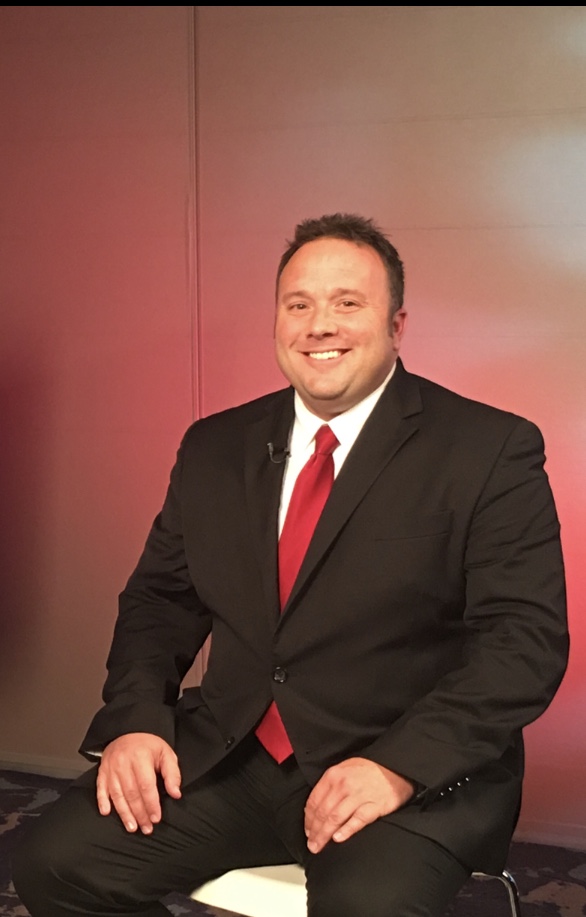 JT Doane - Town Manager
Jerry Lollar, the President of the Edinburgh Town Council, stated "The Town Council conducted an exhaustive search and interview process for the position of town manager. We are unified and very excited to have J.T. join our Team. He's an individual who brings proven leadership skills and a positive record of his many past accomplishments. We feel his excellent credentials as a community leader will help lead the Town of Edinburgh in its future growth and development. "
Mr. Doane will serve as the administrative head of Edinburgh's government and oversee the operations of the Town's twelve (12) departments, which include utility services for the residents of the Town and the management of the Timbergate Golf Course. In the Town Manager's Office, and throughout all our departments, Mr. Doane stated "we will strive to deliver the best possible services to our community. We are dedicated to our community's values of responsiveness, integrity, passion, innovation and partnership."
The Town Manager manages the daily affairs and operations of the Town in carrying out the policy directives of the Town Council and serves as Chief Executive Officer to the Town. The Town Manager oversees the town projects and facilities. The Town Manager chairs and facilitates internal administrative meetings. The Town Manager also responds to citizen requests for services and information, and acts as a liaison to Town Council, Town Boards, Town Commissions, County, State and Federal Government Agencies and serves as the spokesperson for the Town. The Town Manager makes budgetary recommendations to the Clerk Treasurer and Town Council, as well as, is responsible for economic development.
Mr. Doane has already created an Edinburgh Student Enrichment Committee to engage our youth further and their stronger connectivity to our town government. Mr. Doane will be having regularly scheduled monthly meetings at the high school with the committee.
Mr. Doane has already established further involvement from our American Legion at events and speaking engagements. Mr. Doane states "that for all our veteran military of past and our armed forces military of today, it is of paramount importance that we always honor their service to our country and engage their presence in any manner possible."
Mr. Doane was nominated and elected to serve as President for the Indiana Municipal Management Association in 2020. This organization falls within the Accelerate Indiana Municipalities (AIM) housed in Indianapolis.
Mr. Doane continues to serve as a Precinct Committeeman with the Johnson County GOP.
Mr. Doane, proud father of three daughters, was born in Bedford, Indiana and graduated from the University of Southern Indiana with a Bachelor of Arts in Political Science.
View below slide show of 2019 Town Manager involvements.

Town Manager 2019 Involvements Slide Show
Please click here for the Town of Edinburgh Code of Ordinances.
Administrative Offices
The Town of Edinburgh administrative offices are located in the town hall at 107 S. Holland Street. Office hours are Monday through Friday, 8:00 AM 5:00 PM excluding some holidays. *
* Administrative offices are closed for the following holidays:
New Year's Day
Martin Luther King Jr. Day
Presidents Day
Good Friday
Memorial Day
Independence Day
Labor Day
Veteran's Day
Thanksgiving Day
Day after Thanksgiving
Christmas Eve
Christmas Day
Holiday's are observed on Monday or Friday if the holiday falls on a weekend.