Planning Department
ATTENTION:
Due to the outbreak of COVID-19, the Town of Edinburgh is highly encouraging all non-essential functions be done over the phone or via e-mail to limit person to person contact. This includes building permits, solicitor's permits, trash pick-up issues, and other general questions. We can be contacted at (812) 526-3512 or townhall@edinburgh.in.us. Please understand this is for the public safety of all our citizens as well as our staff. We appreciate your understanding.
Edinburgh Administrative Staff and Edinburgh Town Council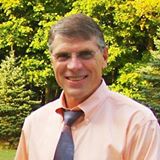 Wade Watson, Planning Director

Robert Overton, Building & Zoning Official
The office of the Building & Zoning Department regulates and enforces the town's zoning ordinances. The Building Commissioner is responsible for the issuance of permits for all types of construction or remodeling projects. Other responsibilities of the Building Commissioner include taking care of requests for rezoning and zoning appeals, compliance with zoning use, improvement of unsafe housing, weed control and removal of junk cars.
The Zoning Map and Zoning Ordinances are available online.
Please click here for the Town of Edinburgh Code of Ordinances.