Building & Zoning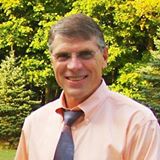 Wade Watson, Building Commissioner

The office of the Building & Zoning Department regulates and enforces the town's zoning ordinances. The Building Commissioner is responsible for the issuance of permits for all types of construction or remodeling projects. Other responsibilities of the Building Commissioner include taking care of requests for rezoning and zoning appeals, compliance with zoning use, improvement of unsafe housing, weed control and removal of junk cars.
The Zoning Map and Zoning Ordinances are available online.