Water Department
The Town of Edinburgh relies on groundwater to supply drinking water to approximately 5,000 customers in and around the Edinburgh area utilizing water from one well field.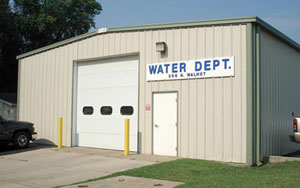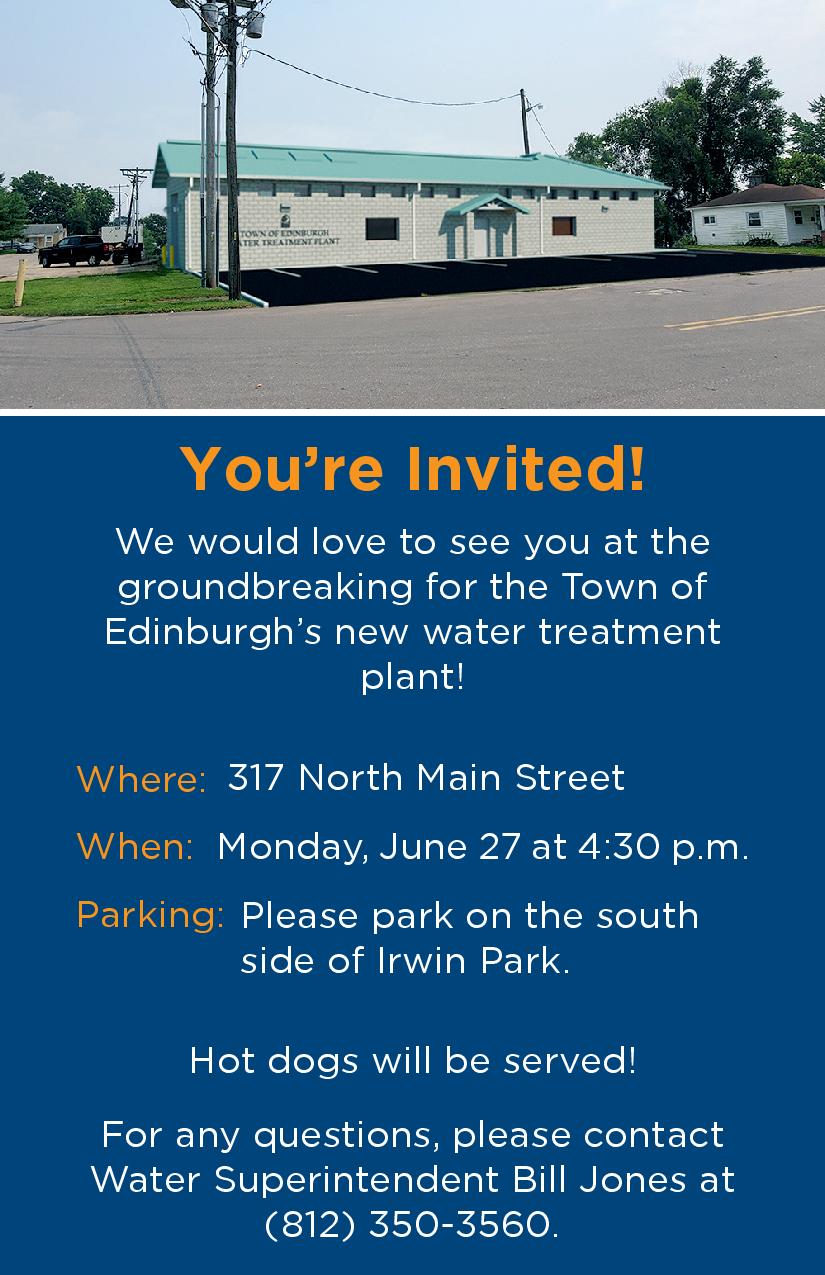 Water quality is our top priority. All the water we deliver to the customer meets or exceeds strict standards for public drinking water established by the U.S. Environmental Protection Agency. We collect thousands of water samples each year and send them to highly trained state-certified laboratories to be analyzed. We work hard every day to make sure you have a refreshing and steady supply of water every time you turn on the tap.
TURNING YOUR WATER ON
To apply for water service please visit the utility office located at 107 S. Holland Street, to complete a service application and pay a meter deposit of $75.00. Water service requests completed by 2:00 PM will have same day connection and requests after 2:00 PM will be connected the next business day. Once service has been requested, a service call will be scheduled to read the meter and start billing with an actual meter reading. It may be necessary for a utility representative to enter your home or business to read the meter. An adult should be present when our utility representative comes to connect your water. Before your water is connected, please check to ensure all water outlets, both inside and out, are turned off to prevent water damage, which could occur from open faucets. If you are applying for service at a home or business that is not currently connected to our system, please contact our office staff at 812-526-3514.
TURNING YOUR WATER OFF
Please visit the utility office located at 107 S. Holland Street when you are ready to have your water service disconnected. Advance notice allows us time to take a final meter reading and ensure that you are only charged for the water you use.
UNEXPECTED WATER PROBLEMS
Should you experience a water leak, frozen water line, or other unexpected disruption of service, please be aware the property owner will be responsible for any necessary repairs to the water lateral existing on the property side of the metering pit. In order to expedite diagnosing where the problem may exist, property owners and residents should familiarize themselves with their water service equipment, shutoff points and where any service lines may exist on your property. (See
FAQ
page for more information)
Please click here for the Town of Edinburgh Code of Ordinances.
Contact Us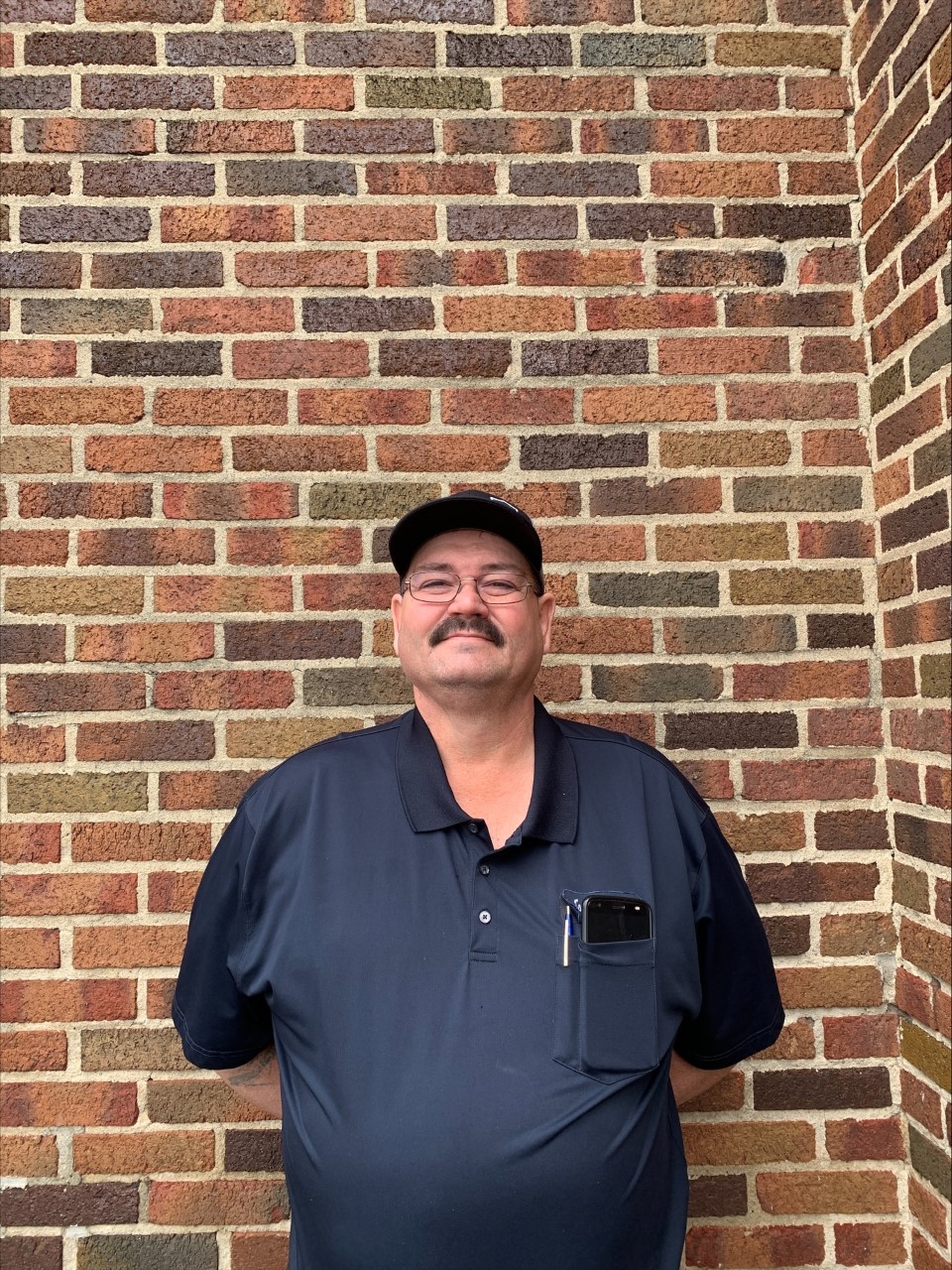 308 N Walnut St
Edinburgh, IN 46124
Phone: (812) 526-3534

Fax: (812) 526-3540

Hours:

Monday through Friday
7:30 AM to 4:30 PM

To report a water emergency
after work hours or on
holidays, please call:
(812) 350-7560

More Information
Find content and services related to this page.