Recreation and Community Room Rental Information
Hours and Location:
The Edinburgh Parks and Recreation Building is open Mon-Sat, 12pm- 8pm. Our office is located at 722 Eisenhower Drive, Edinburgh, IN 46124. You can find us at the Sports Complex, behind Jay-C Food Stores.


Rentals Available: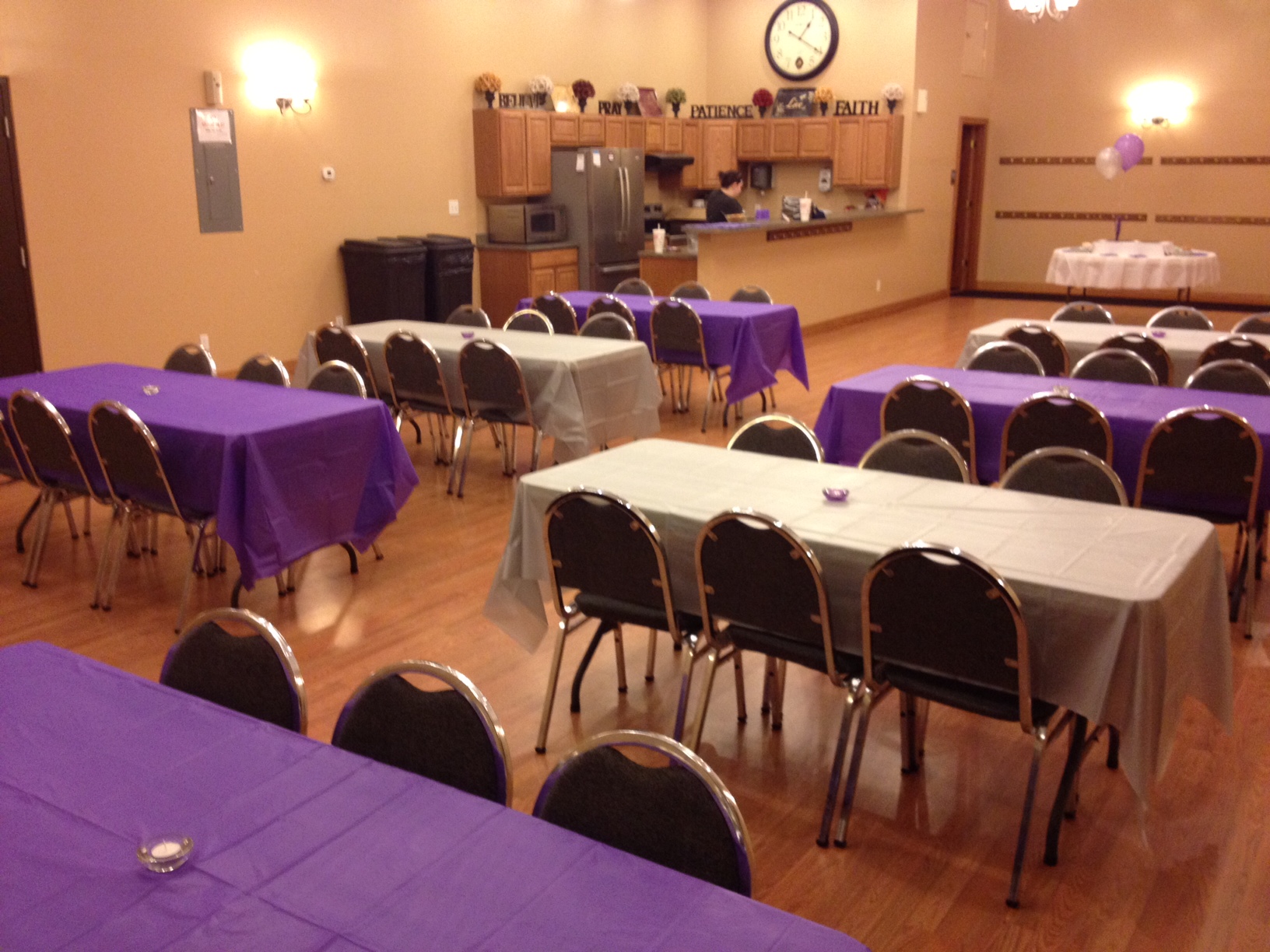 Community Room:
Our Community room is a beautiful venue to host a baby shower, birthday party, family gathering or even a wedding reception! Occupancy for the room is 75 people, with eight 6' long rectangle tables, and ten 6' round tables for usage. The room can be rented in half day or full day segments. A half day is considered either before 3:00pm or after 3:00pm. Rental times include setting up and cleaning up for the events. Amenities that are available for usage in the Community Room include refrigerator, microwave, and oven, bar cabinet top, large screen TV, DVD and CD players, music system, sink, fireplace, and additional decor.
Recreation Room: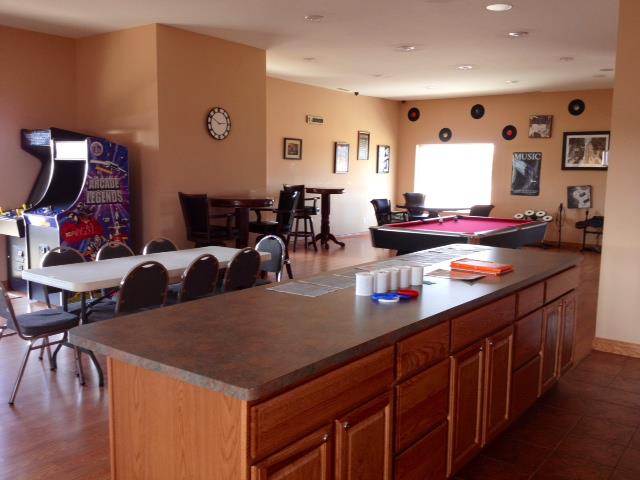 Our Recreation Room would be a great place to host your next birthday or graduation party! Occupancy for the room is approximately 50 people, with three 6' round tables and two 6' rectangle tables, combined with two separate seating areas (couches and chairs). Your family will be able to eat and spend time together in comfort. The room also offers different ways for family and friends to bond or make memories by using our 2 big screen TVS with a XBOX 360 hooked to one and a WII hooked to the other. "E" for everyone games are available to play at no additional price. Pool, air hockey, foosball, board games and additional arcade style games are ready to use as well. Elevator access is available for handicap only.
Rental Costs:


Community Room:
½ day rental before or after 3pm: $100.00
Full Day rental: $200.00
Recreation Room:
2 hour rental: $70.00
For each additional hour added: $35.00