Report a Crime
If you have witnessed a crime or have any tips about a crime committed, you may directly contact the investigations department at 812-526-3501.
If you would prefer to email the investigations department, you may do so by clicking on the following email link:
dlutz@edinburgh.in.us
.
Please include the following information if possible:
Where the event occurred?

When it occurred?

Describe the event in question using as much detail as possible.

Describe any/all of the parties involved using as much detail as possible

Describe any/all witnesses to the event.

Whether or not it would be okay to contact you if we have further questions and if so include you name, your email address and your telephone number.
Chief's Message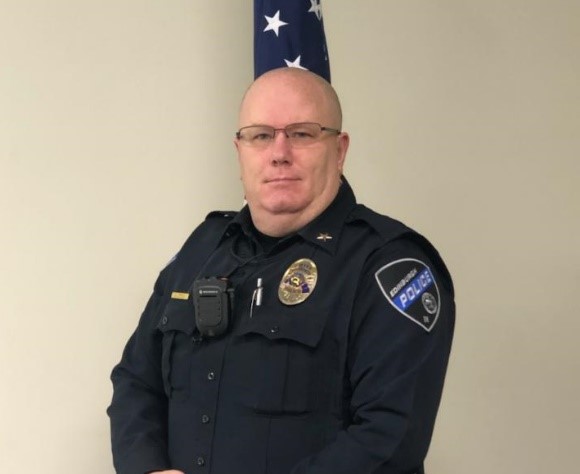 CHIEF'S MESSAGE
It has been my honor to serve the citizens of Edinburgh starting off as Reserve Officer to Patrolman and working my way up through the ranks. When appointed as Chief of Police in 2019, it was a true blessing to serve as command for a great group of police officers and administrative secretary.
As Police Chief, I will work towards getting our officers back up to speed with the newest technology to be able to prevent and solve crimes. As many know my biggest goal is to rid out the streets from the deadly drugs that have been going around for years. I have coined the term "The Drugs are driving the bus of crime; meaning most of your other crimes like thefts, burglaries etc. are being driven by drug addicts that are trying to get items to trade or sell to get the high they believe that they need to live.
Educating drug users is very important but so is educating the public on why drug addiction has such a strong hold on drug users. If you see drug activity, please call it into my office. If we can take the drug dealers off the streets, we can help the addicts beat the addiction and help make the community a better place.
We have so many great citizens in Edinburgh whom I have never even met after 15+ years of service. It is always a pleasure to hear from our citizens on what we are doing right and what we can improve on. If you have any suggestions or concerns, I am always available by email which is best or just stop by the station. I have pledged to be a working Chief of Police so you will see me out and about as much as possible.
Regardless of whether you are an Edinburgh resident or just visiting our great community to shop, eat or relax we strive to deliver to you the services that will make your experience a safe one.
From Chief Doyne Little, the great police officers and administrative secretary of Edinburgh Police we thank you for your support.
Chief Doyne Little Jr
dlittle@edinburgh.in.us
History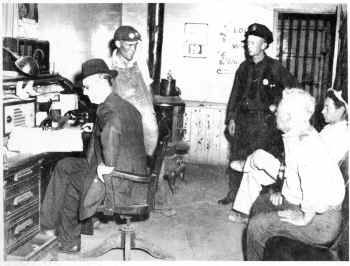 Edinburgh Police Department, circa early 1900's, located at Thompson and Holland Streets. The prisoner bars located in the background were handmade by a blacksmith whose shop was located at St. Rd. 252 and Holland Street and have been used continually since that date.
The Edinburgh Police Department was established in 1853 when the town of Edinburgh was incorporated. The first police station was located at the corner of Holland & Thompson, the site of the present city parking lot. Before portable radios were available, lights on the top of poles located at Main Cross and Holland and Main Cross and Walnut were activated by the dispatcher. This alerted the officer that there was a call. Since World War II, Military Police from Camp Atterbury have accompanied local officers when military personnel were in town on overnight passes. This policy continued into the late 1980's. Edinburgh has a colorful past which demonstrated the variety of people who have chosen to make their homes here. The police department has always endeavored to serve and protect the residents.
May of 1954, the Edinburg Police Department moved from 113 S Holland Street to 107 S Holland Street adjacent to the Utility office.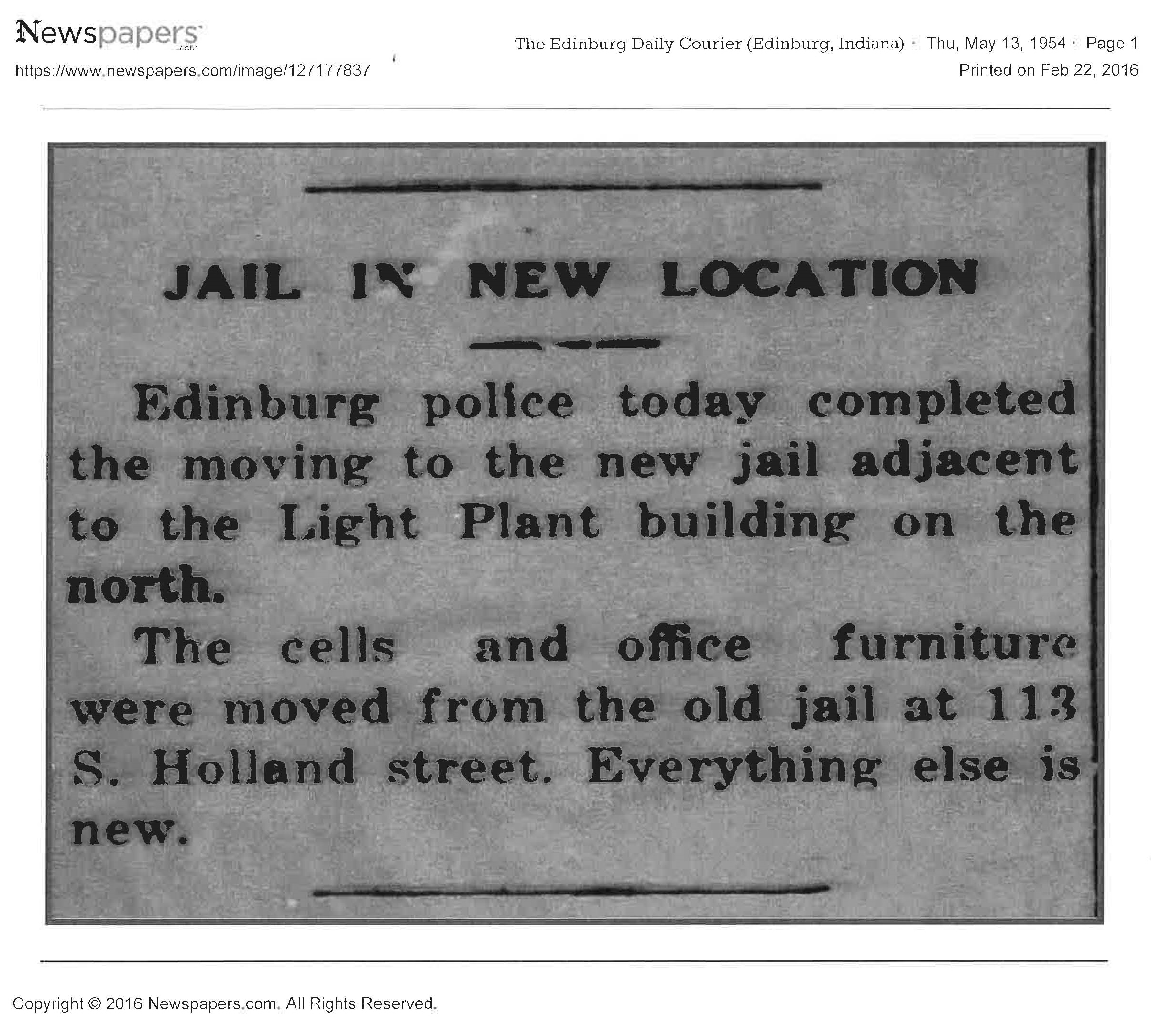 May of 2002 the Police Department moved to their new location at 200 S. Main Street
The Edinburgh Police Department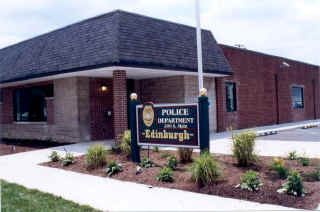 continues to update in an attempt to keep up with the fast pace of technology. With the help of the Johnson County Commissioners and the Johnson County Consortium, which Edinburgh is a part of, Edinburgh has the state of the art digital radio system. In November 2003, Edinburgh Police was brought on line with the Johnson Countywide computer system which allows all agencies to see what the other is doing and who they are dealing with in an attempt to apprehend criminals who are going into multiple communities committing crimes.
In mid 2004 Edinburgh Police joined the rest of Johnson County with the installation of laptop computers in the police cars where the officers may be dispatched wirelessly and eventually silently. The wireless communication enables officers in the field to respond to calls and respond over the laptop the disposition of the calls. The wireless link is the fist in Indiana to be solely on the 800 mhz digital radio towers in lieu of using cellular towers at a high cost to the county. In early 2005 Johnson County officers will be online with the state Indiana Data Communication System (IDACS) where officers will have mobile access to bureau of motor vehicle files and driver license files, also officers will have access to the National Crime Information Center (NCIC) to search for wants and warrants. Previous to the countywide computer, the criminals slipped through the cracks and/or detectives and officers had to call other agencies to find out the information which is not at their fingertips. Edinburgh's use of laptop computers in the police cruisers, which will allow dispatchers to send calls by computer and reduce the radio traffic that sometimes is monitored by the criminals again giving police the upper hand.
The multi-million dollar funding comes from "911 telephone fees charged to telephones throughout the county and a Hoosier Safe-T State Grant. A Federal Homeland Security Grant through the Johnson County Emergency Management Director Forrest "Tug Sutton has assisted Edinburgh in obtaining a new Caterpillar diesel generator for the police department so when the power goes out, the police and fire dispatch will never be without power as in the past. The system is eventually supposed to connect the entire state together as a statewide law enforcement network. Hopefully when a disaster strikes, whether it is weather related or otherwise, Edinburgh will be ready with a radio system capable of communicating with multiple agencies unlike in the past where we were unable to talk to other agencies because of a frequency barrier.

Line Locations
Call Before You Dig!
Edinburgh Power & Light is a member of the Indiana811. This system is responsible for the coordination of underground line locations statewide. To request a line location call 811 or 1-800-382-5544.
You must give three working days notice to receive the line location before you dig.
Street Lights
Edinburgh Power & Light will install additional street lights on public streets at no cost to the customer if a traffic study deems there is a need for it. These installations are subject to various qualifying standards. For more information contact Edinburgh Power & Light at 812-526-3514 extension 1.
Security Lights
For a one-time installation fee and a monthly service charge, Edinburgh Power & Light will install a security light(s) at your residence or place of business. The installation fee varies depending upon the complexity of the installation.
The monthly service charge is:
175 watt - $6.00
400 watt - $10.50
1000 watt - $30.00
To order a guard light, request a quote for installation, or for any additional information, contact 812-526-3514 Extension 1.
Tree Trimming
Edinburgh Power & Light must keep trees and shrubs trimmed to ensure reliable electric service and to maintain industry-required clearances around electric distribution and transmission lines.
EP&L offers a "Tree for Tree" program, allowing the customer to have a tree removed including the stump and replaced with a new tree planted away from the electric lines. This program is offered only to those that have trees in the EP&L primary lines.
To reduce the occurrence of trees and shrubs in rights-of-way and easements, we encourage property owners to learn more about their property and avoid planting any new vegetation in these areas. The following are links to helpful information on tree placement, selection and planting.
If a tree located on private property has branches encroaching on a power line, EP&L will trim away the obstruction at the customer's request. To request this service or for additional information on tree trimming, contact 812-526-3514 extension 1.
If you see a tree touching a power line or smoking, don't touch it! The electric lines are energized and can be dangerous. Call 812-526-3514 extension 1 and service personnel will be dispatched immediately to remove the tree branch.
Protective Orders
How do I obtain a protective order?
Protective orders are cost-free to anyone who is a victim of domestic or family violence, stalking or a sex offense.Because this is a civil proceeding, the Prosecutor's Office is not involved in the issuance of such orders. Rather, a person must go to the Circuit court clerk's office in your respective county, where he or she will fill out the paperwork to be review and ruled on by a judge.
For the judge to approve a protective order, the petitioner must allege that the respondent has attempted to cause, threatened to cause or is causing physical harm to the petitioner, or that the respondent is actually placing the petitioner in fear of physical harm.
What is a protective order and how far-reaching is it?
A protective order is a civil court order that restricts the contact certain people may have with the "petitioner" (the person requesting the order). The person restricted by the order is called the "respondent."
A protective order requires one or more individuals over the age of 18 to refrain from directly or indirectly contacting the petitioner and from threatening, abusing or harassing any member of the petitioner's household. The judge can create various exceptions, or modifications, as conditions of the protective order. For example, if the petitioner requests, a judge may create a modification of the protective order that would permit contact between the parties only for purposes of child visitation.
A judge can order a number of conditions as part of the protective order. These conditions include, but are not limited to: ordering a respondent to vacate a residence, pay child support or not to possess firearms. If the petitioner requests that the respondent be prohibited from having firearms, a hearing is required before the court can grant such a request. If the respondent receives notice of the hearing, even if he or she is not present, then the court can issue an order prohibiting the respondent from having any firearms.
A protective order is entirely separate from any criminal matter.
What if a divorce is involved?
If a divorce is pending, the application for the protective order should be applied for by the petitioner, and evaluated by the judge, in the court in which the divorce is pending.
Why do you suggest I get a protective order?
Protective orders enable law enforcement agencies to intervene at the earliest indications of threatening, harassing or otherwise violent behavior occurs. Unfortunately, isolated, threatening acts, such as walking in front of an ex-spouse's home at three o'clock in the morning, dressed in black and carrying a knife, or walking up to an ex-girlfriend at her job and stating an intent to kill her, are not offenses which individually constitute crimes in the State of Indiana. Therefore, absent a protective order, if someone were to report such conduct to the police, no legal recourse would be available. However, were such threatening acts to occur in the face of an active protective order prohibiting all contact, abuse and harassment, then law enforcement officers would be able to make an arrest.
May I request additions to the protective order?
Upon request, the judge may make additions to a protective order. Depending upon the circumstances involved, the judge may stipulate any of the following:
Eviction of the respondent from a residence shared by the petitioner. Unless the protective order specifically calls for an eviction, it is not an eviction notice. If both are listed on a lease or mortgage, the respondent cannot be evicted until the permanent protective order hearing.
An order may be issued for the local Sheriff's Department to accompany the petitioner to the shared residence to collect emergency belongings.
An order may be issued for the respondent to pay child support or maintenance payments to the petitioner if the petitioner and respondent are married and have not filed for divorce.
The petitioner, respondent or both may be required to attend counseling, including domestic violence education.
Are there age requirements?
Anyone may request a protective order if they have been physically hurt or threatened.A parent or guardian must file on behalf of anyone under 18 years of age as long as he or she lives in the same household. Under certain circumstances a protective order may be issued against a juvenile. There are no hard and fast rules regarding protective orders against juveniles and it will be up to a judge to decide if one is needed.
How long does the protective order remain in effect?
It depends. The duration period of a protective order is usually two years. However, the judge has the discretion to issue a protective order for as little time or as much time as he or she determines is appropriate. The petitioner can renew the protective order near the time that the order is scheduled to expire. Please note there is a one-month grace period to renew and if more time than this passes the petitioner will have to start the entire application process over again. A protective order may only be renewed one time. After the one renewal, the petitioner may reapply for a new protective order.
What are the limitations of protective orders?
The most recent studies indicate that filing for protective orders actually decreases violence in the overwhelming majority of cases. Although protective orders are extremely helpful in curbing many forms of violence and preliminary stalking behavior, they are not bulletproof shields. Therefore, it is EXTREMELY important that when obtaining a protective order, that a petitioner seek the advice of an advocate regarding safety planning and other resources within the community that will be able to provide assistance, just in case.
What happens if the order is violated?
If an individual violates the protective order, the person who is protected by the order may file for contempt of court (civil proceeding), or seek the filing of criminal charges ranging from Invasion of Privacy to major felony charges, depending on the severity of the offense.
Top 10 Tips to save more water and energy
In your bathroom :
Install a water-saver toilet that uses only 1.6 gallons of water per flush.
Don't run water in the sink while shaving, brushing your teeth or lathering your face and hands.
Take shallow baths, shorter showers and consider bathing small children together.
Avoid using the toilet as a wastebasket.
In your kitchen :
Clean vegetables or rinse dishes in a pan of water, not under a running faucet.
Use the short-cycle option and air-dry setting on your dishwasher.
Run only full loads in your dishwasher.
Keep a bottle of drinking water in the refrigerator to avoid running the tap to get a glass of water.
With your laundry :
Wash only with full loads and use water-level adjustment settings.
Use cold water detergents for a more effective cold water wash.
Edinburgh Parks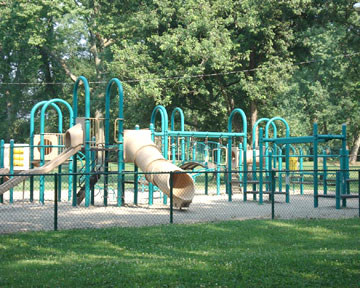 Edinburgh Park and Recreation different parks in the area that can be used to stop and burn off some energy, have a picnic by the river, meet friends for a play date, cook-out or even celebrate a special day!


Click on any of the parks listed to read a description of what they offer!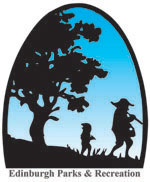 "The missing piece is you..."
Police Report Fees
Listed below are the Report Fees for the Edinburgh Police Department:


Case and Arrest Reports

$3.00 each

Record Search




Search limited to last 7 years

Two hour deposit to initial search for several reports
$25.00
$0.20 per page copying expense

Accident Reports

$8.00 each

Photos

$5.00 per sheet
$5.00 per CD
$10.00 per DVD

Golf Cart Registrations

$25.00 each
Limited Criminal History


(Background check for employment)


1.) You must reside in

Edinburgh

for at least a year.
2.) The Criminal History is limited to the last

"Five Years".

$3.00 each

Vehicle Identification Check

$5.00 each
---
All reports, pictures, gun permits, gun registrations and employment background checks may be picked up Monday-Friday between the hours of 8:00 am and 5:00 pm, excluding state holidays.
Programs
We would love for your children to participate in any one of our many programs! Youth Club, B.A.S.E., Rec League Baseball/Softball/Tball/Midgets, Basketball, and our Fall Softball give them opportunities to grow, learn and nurture lasting friendships while providing a safe environment. Click on the program you are interested in to find out additional information.
Events
Edinburgh Park and Recreation hosts many events for you and your family to enjoy together. Click on the event you are interested in to find out what we offer!
Aquatic Center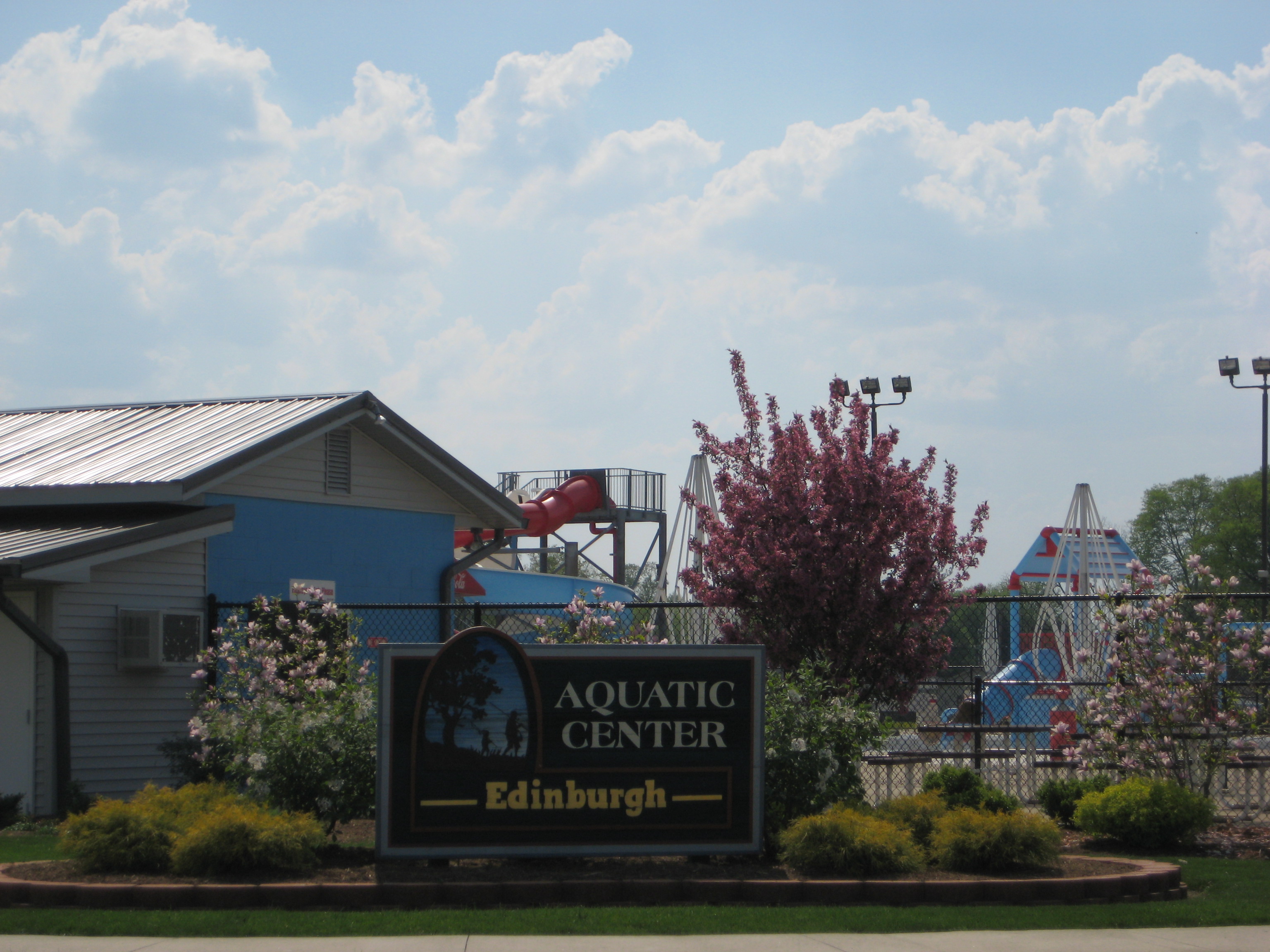 Come out to our Aquatic Center and enjoy the summer pastime of cooling off in our beautiful facility. Each year we open around Memorial Day and close when school gets back in session. There are many different events, like Summer Splash, Family Free Swim, and programs that you and your family can participate in. At our Aquatic Center, whether you are the youngest member or the oldest, there is fun for everyone!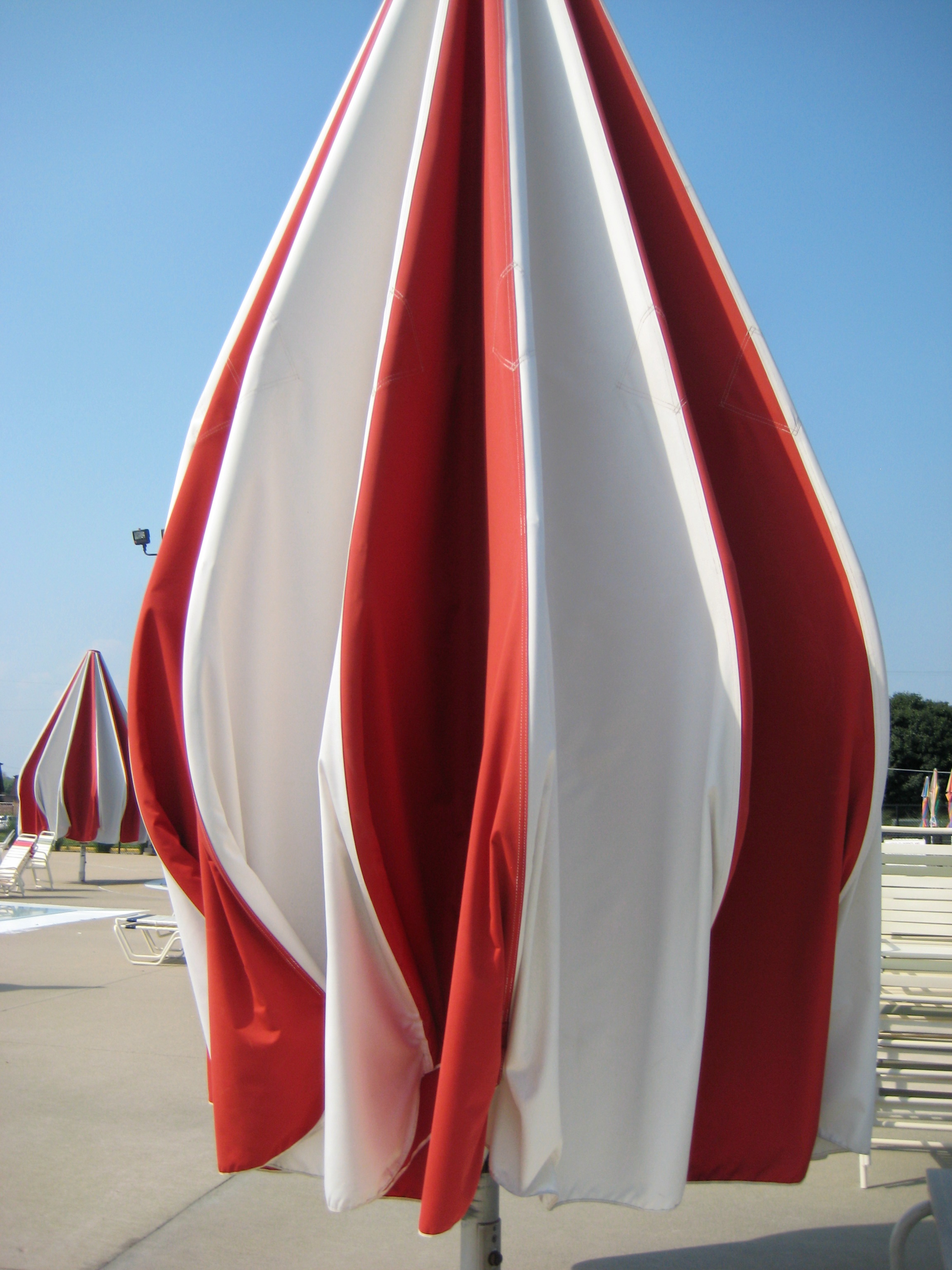 In General Information:

NEW Hours, Admission, and NEW Season Pass Prices:
Pool hours are as follows:
POOL IS NOW OPEN 7 DAYS A WEEK FROM NOON-6PM
ADULT SWIM ONLY: 10AM - NOON


FREE FAMILY SWIM: 5:00-6:00PM EACH DAY!!
General Admission for in town residents is $2.00 for kids and $3.00 for adults. Out of town residents is $4.00 for kids and $5.00 for adults. Free admission to all children 3 years or younger. However, a swim diaper must be worn regardless as to whether or not the child is able to independently use the restroom. Admission for seniors and military is $2.00.
NEW LOWER!!! Season Pass prices are as follows:
Individual In Town Residents: $30.00
Individual Out of Town Residents: $60.00
Family Pass: $100.00
Events:
Summer Splashes -- June 29th and July 20th
Night Owl Swims are June 22nd and July 27th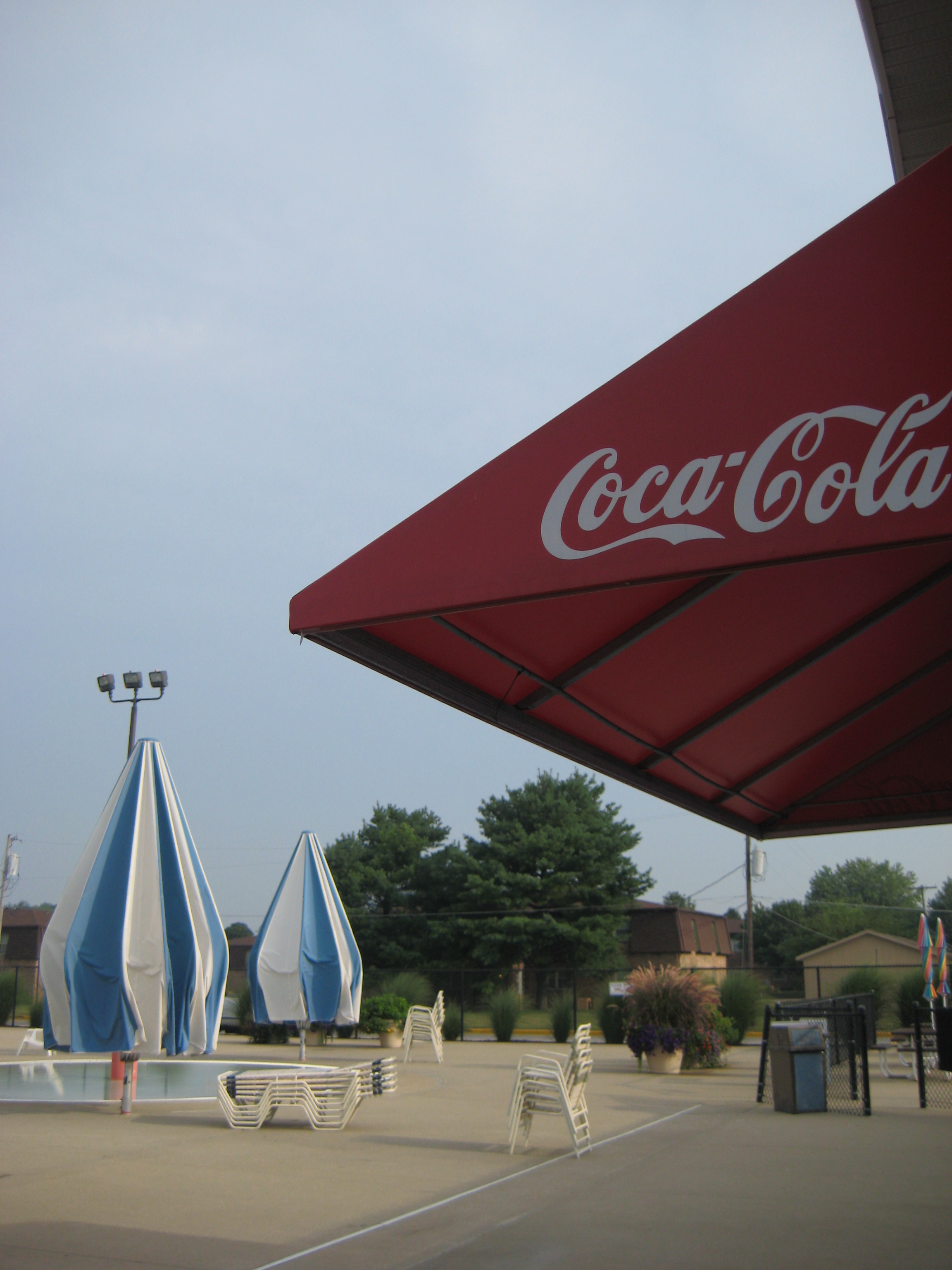 Concession:

Concession begins selling items when the pool opens and stops serving items at 5pm.
All concession items must remain in the designated area, except water.
No outside food or drinks are permitted in the Edinburgh Aquatic Center. Picnic area in front of Aquatic Center available for these services.
Facility and Rental Information

At Edinburgh Park and Recreation, we have many different facilities for your families' needs. We have our Sports Complex that hosts our recreational league baseball/softball games, the Conover Shelter available for rental, a fun covered play ground for the children who attend the games, our concession stand that offers delicious game treats and drinks, a basketball area, and our Park and Recreation Building. In the Park and Recreation building, we have our Community Room and Recreation Room available for rental; we host Youth Club and BASE, handle rentals and payments, and answer any inquiries you may have about any of our events or programs. Whether you are on a visit for business or pleasure, you will enjoy all we have to offer!
Accident Reports
How to Obtain Your Accident Report
You may obtain your report online, if the damage was a $1,000 or more or if there was a personal injury. These reports are available on line 24/7.
If you or your insurance company desires a copy of an accident report from the Edinburgh Police Department, there are two methods of obtaining your report:
By Mail
Please send a letter to the Edinburgh Police Department requesting a copy of the accident report along with the following:
Report Number

Date of crash

Location of crash

Name of driver(s)
A fee of $8.00 must accompany the request made payable by money order or check to the Edinburgh Police Department, along with an enclosed self-addressed stamped envelope for the report.
Mailing address: 200 S Main St, Edinburgh, Indiana 46124
In Person
Copies may be obtained in person at the Edinburgh Police Department. The same information as above must be provided to the Records Office.
Hours of Operations
Monday-Friday between the hours of 8:00-12:00 pm and 1:00-4:30 pm (excluding state holidays)
Payment
Cash, money order, check or debit/credit card for the amount of $8.00.
Anytime you are involved in an accident, always contact your insurance company for them to complete a "Certificate of Compliance". Please click on link to find out more: http://www.in.gov/bmv/2372.htm
Golf Cart Registration
TOWN OF EDINBURGH
GOLF CART REQUIREMENTS
Indiana Code 9-13-2-69.7 states "Golf Cart" means a four (4) wheeled motor vehicle originally and specifically designed and intended to transport one (1) or more individuals and golf clubs for the purpose of playing the game of golf on a golf course.
All-terrain vehicles (ATV), and all other off road vehicles are not permitted on roadways. Vehicles such as "mini-trucks" must be registered with the state and bear current license plates. *By statute, Municipal owned vehicles are exempt.
Inside the Town of Edinburgh, the following elements are required to operate a properly registered golf cart:
A valid driver's license or be at least 16 years and 180 days of age and hold an Indiana Identification card.
Drivers are subject to the same motor vehicle operational requirements as if in an automobile.
NO ONE not meeting the above requirements is allowed to drive the cart.
All golf carts must have proof of insurance in the golf cart at all times during the operation of golf cart in the corporate limits.
All golf carts must display a red or amber flashing light at times of operation. Said light must be visible from a distance of no less than 500 feet from the rear of the golf cart.
All golf carts must be equipped with headlamps, taillights and brake lights that are in working order.
All golf carts must be equipped with a rear view mirror, seat belts, and a slow moving vehicle sign.
While in operation, such golf cart must carry no more passengers than they were designed to carry, and all passengers must be seated and wearing a seat belt at all times.
While operating a golf cart within the corporate limits any operator must abide by all traffic laws in the operation of said golf cart.
Any person who wishes to operate a golf cart in the Town of Edinburgh must register the golf cart and have said golf cart inspected at the Edinburgh Police Department.
An annual registration fee of $25.00 will be charged and the registration must be with the golf cart at all times.
Registration will expire at midnight on December 31st of current year.
Please place sticker on the left side of the bumper.
Transferring ownership
If someone purchases a golf cart that is already registered, they must re-register the golf cart in their name.
Same requirements as a new purchase.
Check list must be completed. (see below)
New registration slip completed in their name.
No need to issue a new sticker if the one on cart is current.
Golf Cart Violations
$25.00 for the first violation.
$50.00 for the second violation.
$75.00 for the third violation.
If a person is cited for a violation of this ordinance more than three times, the registration shall be revoked and said golf cart shall be no longer be allowed to operate on streets, roads or alleys within the Town of Edinburgh.
Unregistered golf carts operated on the roadways are a violation of state law and are subject to the provisions of the Indiana Traffic Laws including towing, impoundment, and the operator being summoned to the appropriate court of law.
Traffic and Criminal Violations (such as failure to signal turn, speeding, OWI) are subject to the sanctions as if operating an automobile.
GOLF CART REGISTRATION CHECK OFF LIST
___ Driver's License or Indiana Identification Card
___ Proof of Insurance
___ Red or Amber Flashing Light
___ Headlamps
___ Taillights
___ Brake Lights
___ Rear View Mirror
___ Seat Belts
___ Slow Moving Vehicle Sign
Gun Permit Application Process
Step 1: Complete the online application at https://firearms.ariesportal.com. At the end of the application, you will receive directions on how to schedule electronic fingerprinting (step 2) and payment of state fee.
Step 2: Schedule electronic fingerprinting through MorphoTrust. Or you may call and schedule an appointment with them at 877-472-6917.
Step 3: Bring your Application Number to your local law enforcement agency for approval and local fee payment.
Step 4: Your application will be electronically transferred to ISP for final review. If your application is approved, your permit will be sent to you via U.S. Mail. If your application is rejected, you will be notified via U.S. Mail and will receive instructions on how to file an appeal.
Firearms Licensing Fee Schedule
Updated July 1, 2019
Additional Fees
All NEW license applications incur a $11.95 fee for IDEMIA Electronic Fingerprinting. Additionally,
ALL license applications incur an IN.gov processing fee that varies according to the license type.††
REASONS LICENSES MAY BE DELAYED
The following WILL cause a delay in the issuance of your Firearms License:
If you have any criminal history, your application process will take significantly longer while we verify the disposition(s) of those events.

If you do not have a criminal history, but our criminal history check indicates that you may have a criminal record, the process will take longer while the Firearms Unit Staff verifies that the criminal history does not belong to you.

For applications submitted prior to October 1, 2014, if the payment amount submitted is not equal to the fee marked on the application, there will be a delay.
If medical records or work documentation required have not been submitted, there will be a delay.
If the application is incomplete or has invalid data, the process will be delayed.
If the application has not been transmitted by the Local Law Enforcement Agency you went through, the Indiana State Police Department does not have the application and will not be able to process it until it is transmitted.
The Indiana State Police Department cannot account for every circumstance that may cause a delay in the application process. The above instances are some of the major reasons that cause a delay.
Sex Offender Registry Information
Effective January 1, 2003, Zachary's Law required sheriff's departments to jointly establish the Indiana Sex and Violent Offender Registry to provide detailed information about individuals who register as sex or violent offenders in Indiana. The purpose of the registry is to inform the general public about the identity, location, and appearance of sex and violent offenders who live, work, or study in Indiana.
On July 1, 2006, the Indiana Department of Correction replaced the Indiana Criminal Justice Institute as the agency that oversees the State's Sex and Violent Offender Registration and Registry efforts. As a part of this new responsibility, the Department provides judges, law enforcement officials, prosecuting attorneys, parole officers, probation officers, and community corrections officials with information and training concerning the requirements of Indiana Code 11-8-8 and the use of the Indiana Sex and Violent Offender Registry.
Upon request the Indiana Department of Correction will provide neighborhood associations with information concerning sex offenders who reside near the location of the neighborhood association and/or instructional materials concerning the use of the Indiana Sex and Violent Offender Registry.
Contact the Indiana Department of Correction Sex and Violent Offender Registry
Phone: (317) 232-1232
Fax: (317) 234-1953
Address:
Indiana Department of Correction
Attn: Indiana Sex and Violent Offender Registry
302 W. Washington St.
Indiana Government Center South, E329
Indianapolis, IN 46204-2038