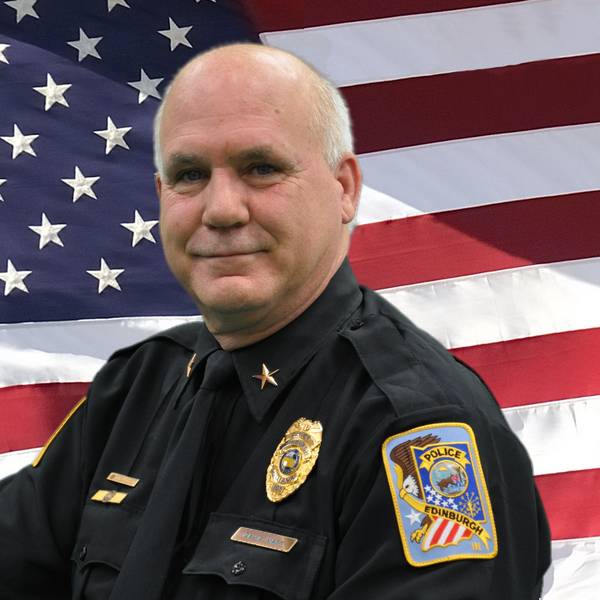 It is my honor to serve as Chief of Police in the Town of Edinburgh, a community with a rich history and an exciting future.
As Chief of Police my vision for our organization is to provide productive, professional, and purposeful police services, continually striving to become better tomorrow than we are today. I am committed to creating innovative approaches to delivering police service.
We will strive to use technology in our crime fighting strategy because criminals have adapted technology to break the law and we are responding with technology to enforce the law.
Opportunities to gain efficiencies and improve service through shared services will be explored with our regional law enforcement partners. In essence, we will be open to new ways of doing business in order that we may better serve this wonderful community.
Most importantly will be our renewed focus upon the department's community policing roots as we recognize the importance of our ongoing partnerships with the people we serve. Providing police service is more than reactionary policing; it is civic engagement coupled with proactive innovation that will allow us to serve you well.
Regardless of whether you are a lifelong resident here or just visiting our community to shop, eat or relax we strive to deliver to you the services that will make your experience a safe one.
I welcome your input and feedback as to how we are performing and I would suggest that you drop me an email, give me a call, or even stop by the department's station should you have something to discuss.
Sincerely,
David Mann